Martina Is Sportsgirl Of The Year
Singapore Sports Awards 2015
Posted: 6 August 2015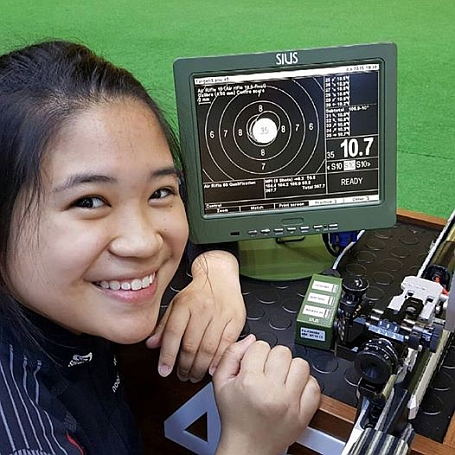 Martina Lindsay P Veloso at training in Gabala, Azerbaijan, on 4 August 2015. Picture by Lim Chea Rong
She was in Gabala, Azerbaijan, preparing for the ISSF World Cup when she received Facebook and WhatsApp messages congratulating her on her win. And so it was, on 5 August 2015, when Martina Lindsay P Veloso was named Sportsgirl of the Year 2015.
It was her gold medal win at the ISSF World Cup in Munich and her silver medal achievement at the Youth Olympic Games in the Women's 10m Air Rifle last year that got her the nod from the panel of selectors for the highest award for a female student-athlete. This is Martina's second nomination and first award.
In winning the World Cup gold medal, Martina, became the first gold medallist from Singapore to do so. Among those she defeated in that event were the Beijing 2008 Olympic Games gold medallist and Olympic Games record-holder, Katerina Emmons, and Mediterranean Games Champion, Andrea Arsovic. She was then 14 years old. Martina's YOG silver medal was a whisker-close 0.6 points away from the score shot by the gold medallist, Sarah Hornung.
In a Facebook post in response to the stream of congratulations sent to her, Martina wrote: "Although I am not at home to receive my award, I'm really thankful to everyone who has helped me attain it. I would like to dedicate this award to those who have really helped me in any way."
Award Winners (From Singapore Sports School)
Sportsgirl of the Year
Martina Lindsay P Veloso (Shooting)
Team of the Year (Event)
Jazreel Tan Shi Hua, New Hui Fen and Daphne Tan for winning the Bowling Women's Team of 5 gold medal at the Incheon 2014 Asian Games with national teammates Cherie Tan, Shayna Ng and Joey Yeo
Team of the Year (Team Sport)
Kimberly Lim Wei Yan and Nur Aqilah Afiqah Andin Agustino Saman, with national teammates, for winning the 2014 Mission Foods Asian Netball Championships
Meritorious Award – Senior (Event)
Liang Xiao Yu and Terry Yee Yong Kai, for winning the Mixed Team bronze medal at the Glasgow 2014 Commonwealth Games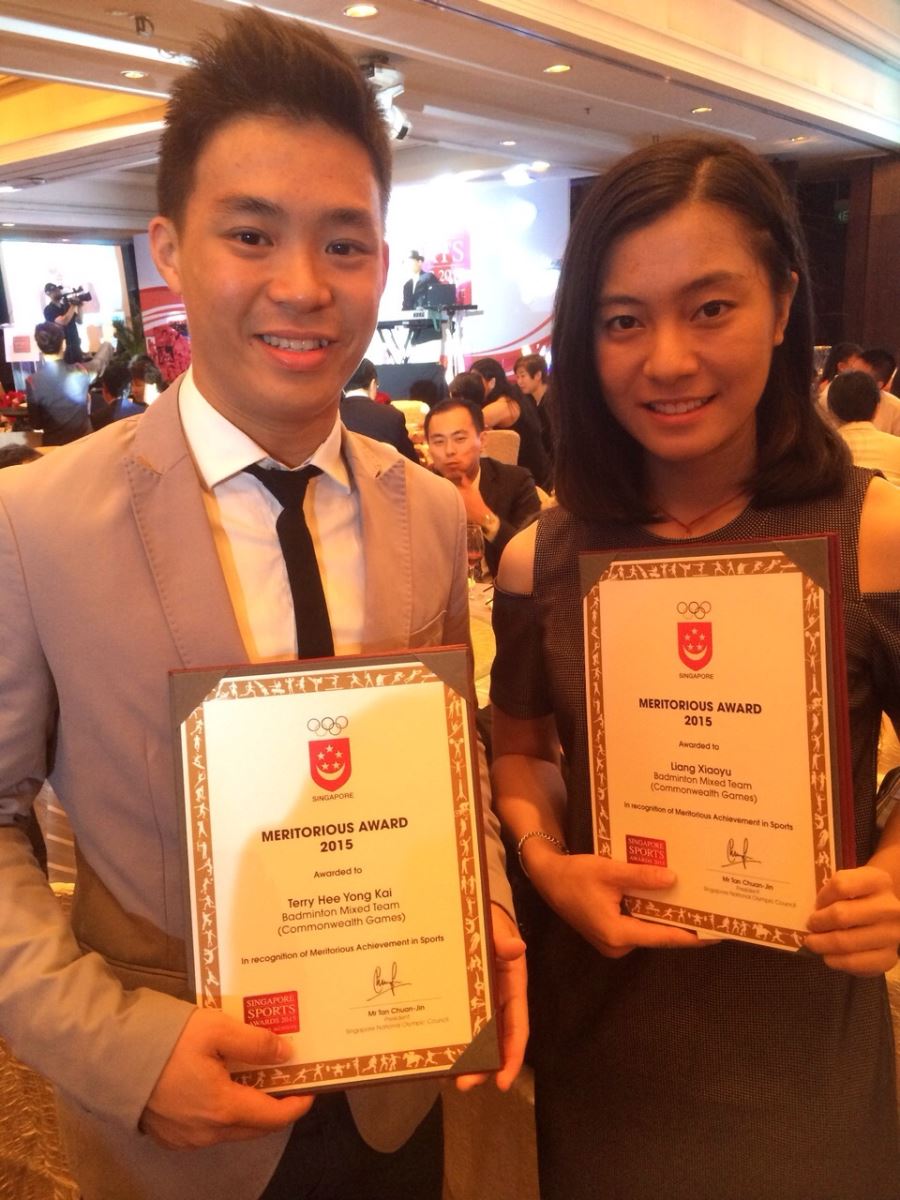 Meritorious Award – Sportsboy (Individual)
Muhammad Nur Alfian Juma'en (Pencak Silat)
Meritorious Award – Sportsgirl (Individual)
Nicole Mae Wong Hui Shan (Fencing)