Farhan In Forbes Asia Top 30 Asians In Entertainment And Sports
2021 Forbes 30 Under 30 Asia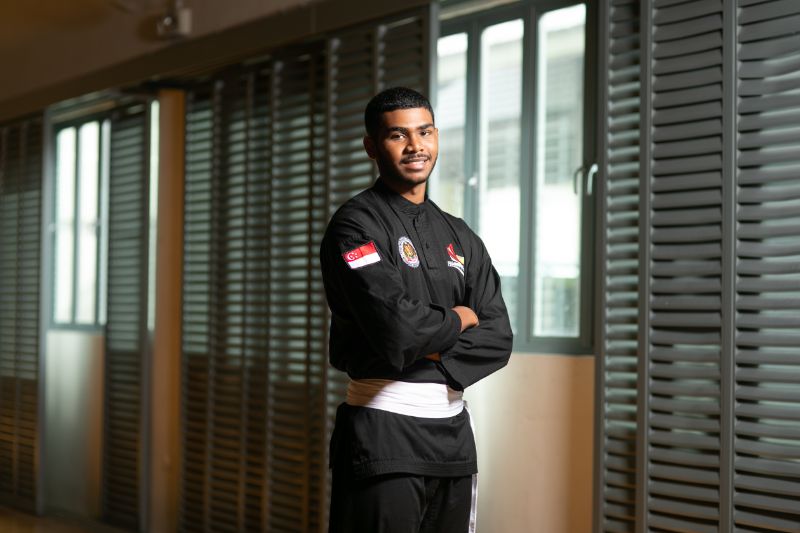 Sheik Farhan Sheik Alau'ddin continues to break new ground in the sport community as he recently found himself in the Forbes 30 Under 30 Asia Class of 2021.
In 2018, The Singapore Sports School alumnus became the first Singaporean to win three world titles when he retained his "J" Class gold medal at the World Pencak Silat Championships on homeground. Farhan won a gold at the Asian Pencak Silat Championships the following year despite reduced training sessions due to his National Service enlistment five months prior.
Farhan's achievements have inspired younger athletes and helped to grow public interest in the Malay martial art. In addition, the 23-year-old pencak silat exponent is also a mentor to his juniors and hopes to contribute back to the sport community. His resilience and passion for sport saw him receive the prestigious Singapore Youth Award in November 2020. The SYA is presented to Singaporeans below 35 years old who have achieved distinction in their field and are an inspiration to others. Only seven Singaporeans received the award in 2020.
On 20 April 2021, Forbes announced its sixth list of 300 Asians under the age of 30 "who are braving the challenging environment brought about by the Covid-19 pandemic and finding new opportunities amidst the new normal." The list, that is released annually, features 30 Asians each in 10 categories: The Arts; Entertainment and Sports; Finance and Venture Capital; Media, Marketing and Advertising; Retail and E-Commerce; Enterprise Technology; Industry, Manufacturing and Energy; Healthcare and Science; Social Impact and Consumer Technology.
The three-time world champion sits amongst 16 other sport athletes and officials on the 2021 Entertainment and Sports list. The 16 other features include Badminton World No. 2 female Chen Yufei, Table Tennis World No. 1 female Chen Meng (China) and Golf 2020 LPGA Player of the Year Kim Sei-young (South Korea). Farhan shared that he hopes that this recognition will help his sport gain interest in the community.
Farhan is one of five former Sports School student-athletes who have been made it into Forbes' 30 Under 30 Asia list. The other three are: Christopher Hwang Eu Wei (Bowling, Forbes' Class of 2017 – Retail and E-Commerce), Christina Suriadjaja (Netball, Forbes' Class of 2017 – Retail and E-Commerce), and siblings Benjamin Kheng Wenming and Narelle Kheng Songyi (Swimming, Forbes' Class of 2019 – Entertainment and Sports).