Juniors Strike Bronze At World Meet
2019 World Junior Bowling Championships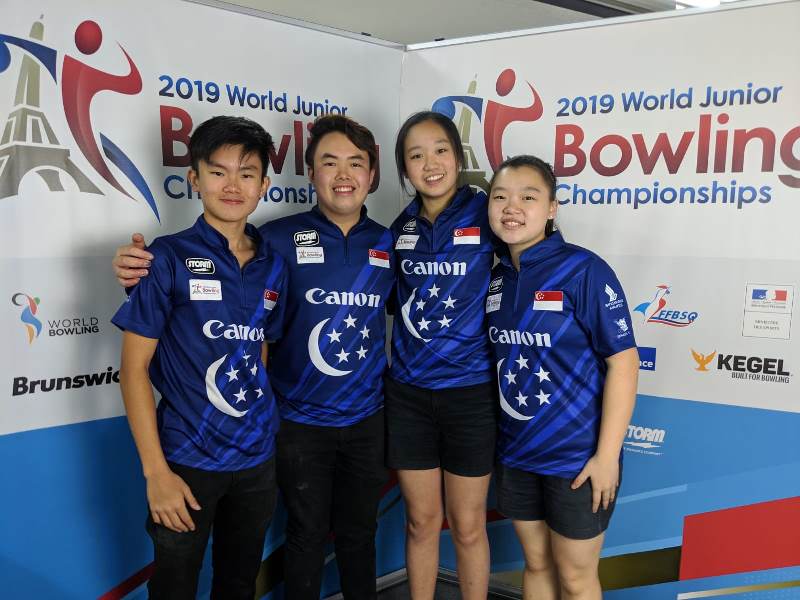 Xavier Teo Jun Hao (second from left) and Quek Lu Yi (fourth from left), Singapore Sports School Year 1 post-secondary student-athletes, clinch the Mixed Team bronze medal at the 2019 World Junior Bowling Championships.
The 2019 World Junior Bowling Championships took place from 17 to 24 March 2019. It saw more than 100 competitors representing 35 countries, who took to the lanes at Plaza Bowling Saint Maximin in France.
Singapore's mixed team quartet played a very stable game throughout the competition, going undefeated against their opponents and had qualified for the semi-final with the second-highest number of pinfalls (5,477), behind South Korea (5,619). The team eventually concluded the Championships with a bronze medal for Singapore. Singapore Sports School's post-secondary bowlers Quek Lu Yi and Xavier Teo Jun Hao formed one-half of the team of four bowlers.