Shooters Aim High At Competitions
15th Asian Airgun Championship 2022, Singapore Cup 8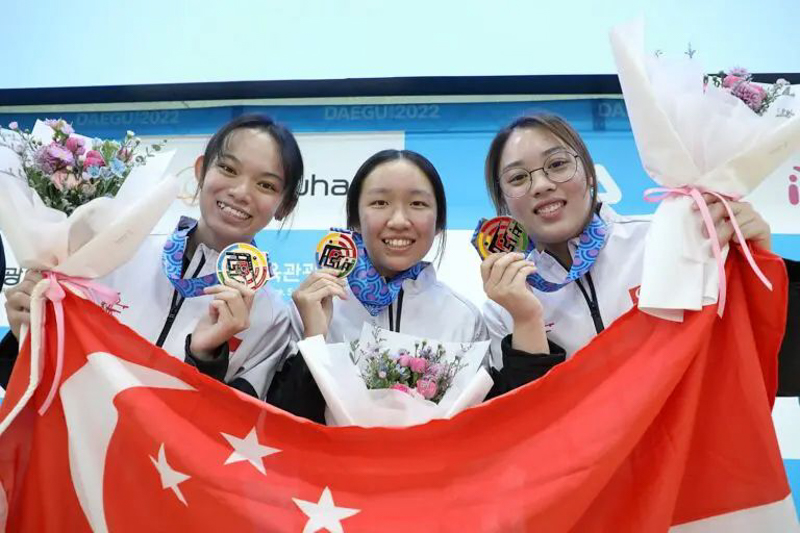 Singapore Sports School's past and present shooters were on fire at the 15th Asian Airgun Championships 2022 held in Daegu, South Korea. Over the Championships held from 9 to 19 November 2022, 7 current student-athletes and 6 past student-athletes formed the 22-member team that represented Singapore, and competed against top shooters around the world.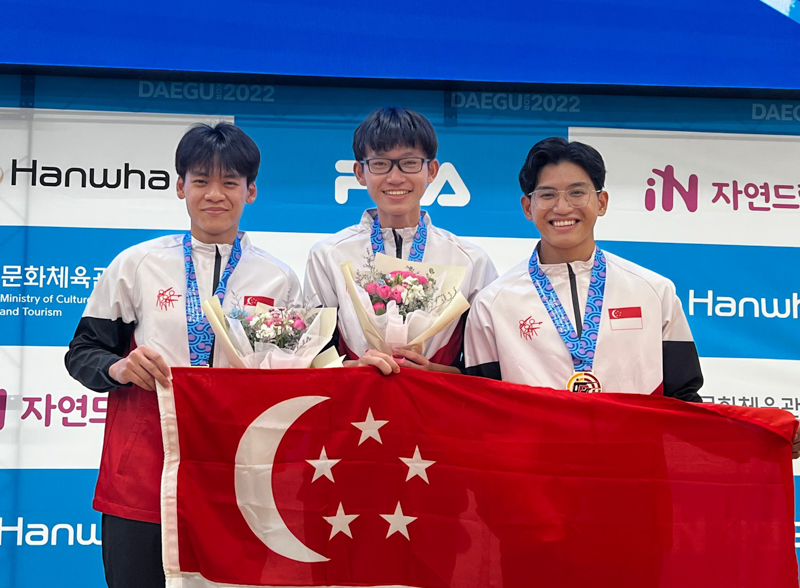 Current student-athlete Tang Hong An (Diploma in Business, Year 2) was part of the men's team that won a bronze in the 10m Air Rifle Men's Junior Team event, while Shirlene Hew Yun Ting (extended IBDP) and Clarice Lee Shan Rong (Secondary 3), and alumna Emily Kek Jia Yi formed the women's team which clinched a bronze in the 10m Air Pistol Women's Junior Team event.
"I am extremely grateful to my coach and teammates for their constant support. Considering that I took a very long break from training due to my IBDP examinations, I was focused on my processes rather than the outcome, hence I was not expecting a big win. However, as a team, we managed to overcome hurdles and achieve a bronze medal. I am definitely looking forward to more competitions now that I am done with my final exams," shared Shirlene.
Back home at the Singapore Cup 8, Teo Jia En (Diploma in Business, Year 2) continued his fine form to perform consistently well in the event. At the competition held from 5 to 26 November, he clinched second place in the 10m Air Pistol Men Individual event. The Singapore Cup 2022 series is an 8-part event, with the Singapore Cup 8 being the last competition in 2022.
15th Asian Airgun Championships 2022
10m Air Rifle Men Junior Team
3rd – Tang Hong An
10m Air Pistol Women Junior Team
3rd – Clarice Lee Shan Rong, Shirlene Hew Yun Ting, Emily Kek Jia Yi
Singapore Cup 8
10m Air Pistol Men Individual
2nd – Teo Jia En
Continue Reading →