Rhythmic Gymnasts Bring Happy News from Belgium and Andorra
Happy Cup Competition and Snow Wonderland Competition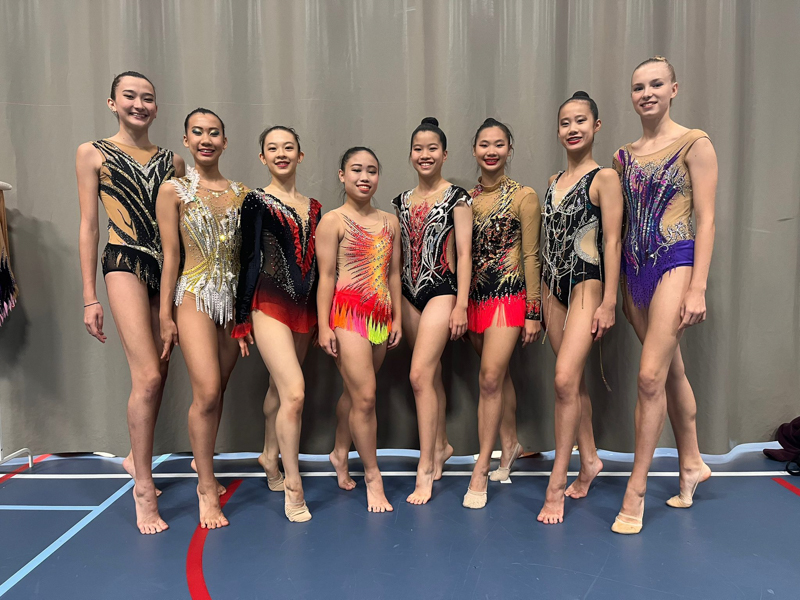 Photo Credit Ms Suzanne Tan (Team Manager)
It was a happy ending for rhythmic gymnasts Lim Jia Min (Secondary 4) and Abie Chi En Shuen (IBDP, Year 5), who participated in the 24th Happy Cup at Ghent, Belgium, from 11 to 13 November 2022.
Jia Min's graceful performance earned her 2nd place out of a field of 17 competitors from around the world in the Senior Ball category. Her senior Abie did just as well to come in 3rd in the Senior Hopp category. The two of them were among the top performers in the Senior IAA, with Abie and Jia Min coming in 5th and 6th respectively. Their junior, Karyna Tan from Secondary 3, also gained valuable learning experiences during her participation in the Junior IAA event.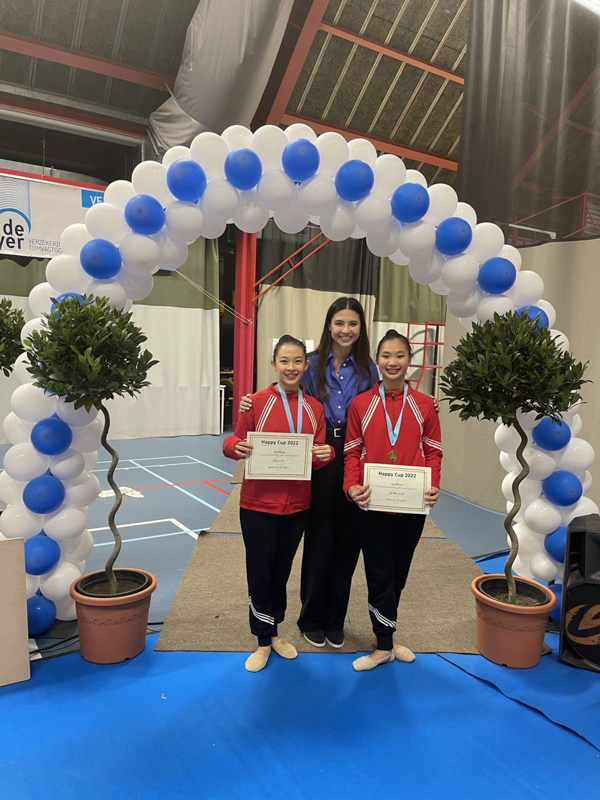 From left: Abie Chi and Lim Jia Min with their coach
Photo Credit - Mr Lim Chai (Jia Min's Father)
Abie and Jia Min did not have time to soak in the glory as they immediately headed to Snow Wonderland in Andorra held from 17 to 19 November. At Andorra, Abie bettered her previous result by coming in 2nd in Senior Hoop, 3rd in Senior Ball and Senior Ribbon, and 4th in Senior Clubs, while Jia Min won the 'Miss Photogenic' title.
RESULTS
Happy Cup (11-13 November 2022)
Abie Chi En Shuen
3rd – Senior Hoop
Lim Jia Min
2nd – Senior Ball
Snow Wonderland (17-19 November 2022)
Abie Chi
2nd – Senior Hoop
3rd – Senior Ball
3rd – Senior Ribbon
Lim Jia Min
Miss Photogenic
Continue Reading →