Champions Thank Temasek Foundation For Scholarship and Study Award
EW Barker Scholarship and Study Award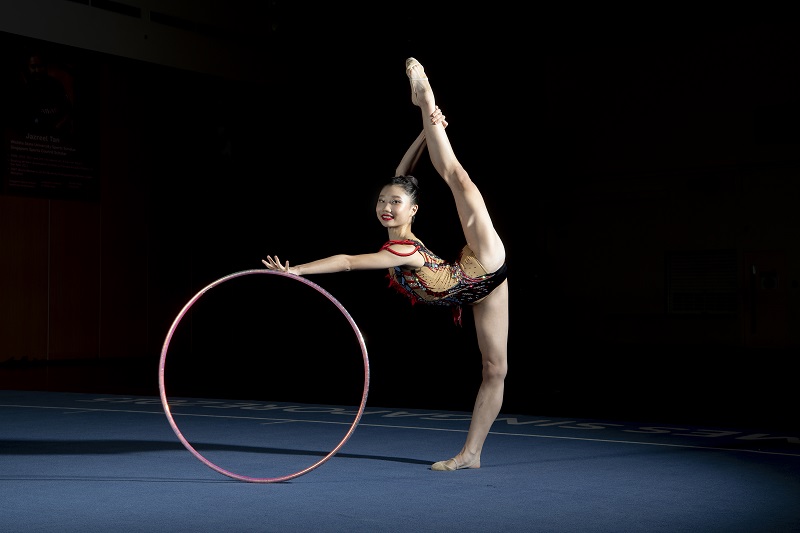 EW Barker Scholar: Low Yu Yenn
Versatility, flexibility and strength are qualities that shine through rhythmic gymnast Low Yu Yenn (IBDP, Year 5). It is also the same qualities that made her stand out as a Learned Champion With Character. Yu Yenn started her sporting journey as an Artistic gymnast, but soon found her passion for Rhythmic Gymnastics at the age of 8 years old. She was excited to hear about the different apparatus she could work with, and by 9 years old, she participated in her first competition. Since then, the former Raffles Girls' Primary School student continued to display outstanding performance due to her tenacity, hard work and a good balance between sport and studies.
"I train six times a week, four to five hours per day. I have to manage my time well so that I can cope with the intensive training and academic workload," shared the 2021 Singapore Schools Sports Council (SSSC) Best Sportsgirl who took the 2021 National School Games title in the Gymnastics (Rhythmic) National 'B' Division Girls (Individual - All Around) event.
Besides that, Yu Yenn also has to cope with both physical and mental burnout, as well as to deal with injuries that affect her ability to train to her full capacity. "Sometimes, I may lose momentum and feel disappointed. Whenever I feel like giving up, I tell myself that everything will be worth it in the end. It only takes time," said the debutant, who hopes to see fruits of her labour at the upcoming Southeast Asian Games. Yu Yenn's sporting excellence and exemplary character have also earned her the EW Barker Scholarship in 2022. "The Scholarship motivates me to work even harder and do Singapore and the School proud. It will also help to defray the costs of my school and boarding fees, and offset costs of overseas trips so I can continue my sports pursuit without being hindered by financial matters," said a grateful Yu Yenn who is a first-time recipient of the Scholarship.
A total of 23 student-athletes were awarded the EW Barker Scholarship in 2022. Among the recipients are Alexis Lee Shin Ying (IBDP Year 6, Badminton), Nur Irdina Hazly (Secondary 3, Bowling), Yang Ze Yi (Secondary 3, Table Tennis), Lucas Fun Le Cong (Secondary 4, Track and Field), Stephanie Clarissa Kwa (IBDP Year 5, Swimming) and Michelle Tan Ting Yee (Extended IBDP, Water Polo).
The Scholarship is funded through the EW Barker Endowment, supported by Temasek Foundation.
Apart from the Scholarship, the EW Barker Endowment fund also supports the EW Barker Study Award. 104 Sports School student-athletes received the EW Barker Study Award in FY2021/22. Some of the recipients are Amber Lim Xiao Qin (Secondary 4, Badminton), Taneisha Kaur Teo Ee Lin (IBDP Year 5, Bowling), Benjamin Lee Shijie (Secondary 2, Fencing), Raoul Suhaimi (Secondary 5, Football), Kimberly Koh Jing Ting (IBDP Year 5, Netball), Rinnah Lau Ee Joy (Secondary 3, Shooting), Lim Wan Ting (Secondary 4, Swimming), Matthew Jingyang Ellis (Secondary 3, Table Tennis), Angela Li Yu Qing (Secondary 4, Track and Field), Faith Hong Haye (Secondary 2, Gymnastics), and Nur Aniqah Qistina Roslan (Secondary 2, Pencak Silat).
"The EW Barker Study Award provides additional funding for me to spend on new and improved sports equipment and academics materials. This award definitely motivates me to work harder to achieve my sports and academic goals. I feel extremely honoured and am beyond grateful to receive this prestigious award," shared Angela from the Track and Field Academy.
Footballer Raoul Suhamini is just as grateful to receive the Study Award. He said: "The Award will help me financially to buy equipment, and motivate me to work even harder in both sports and studies."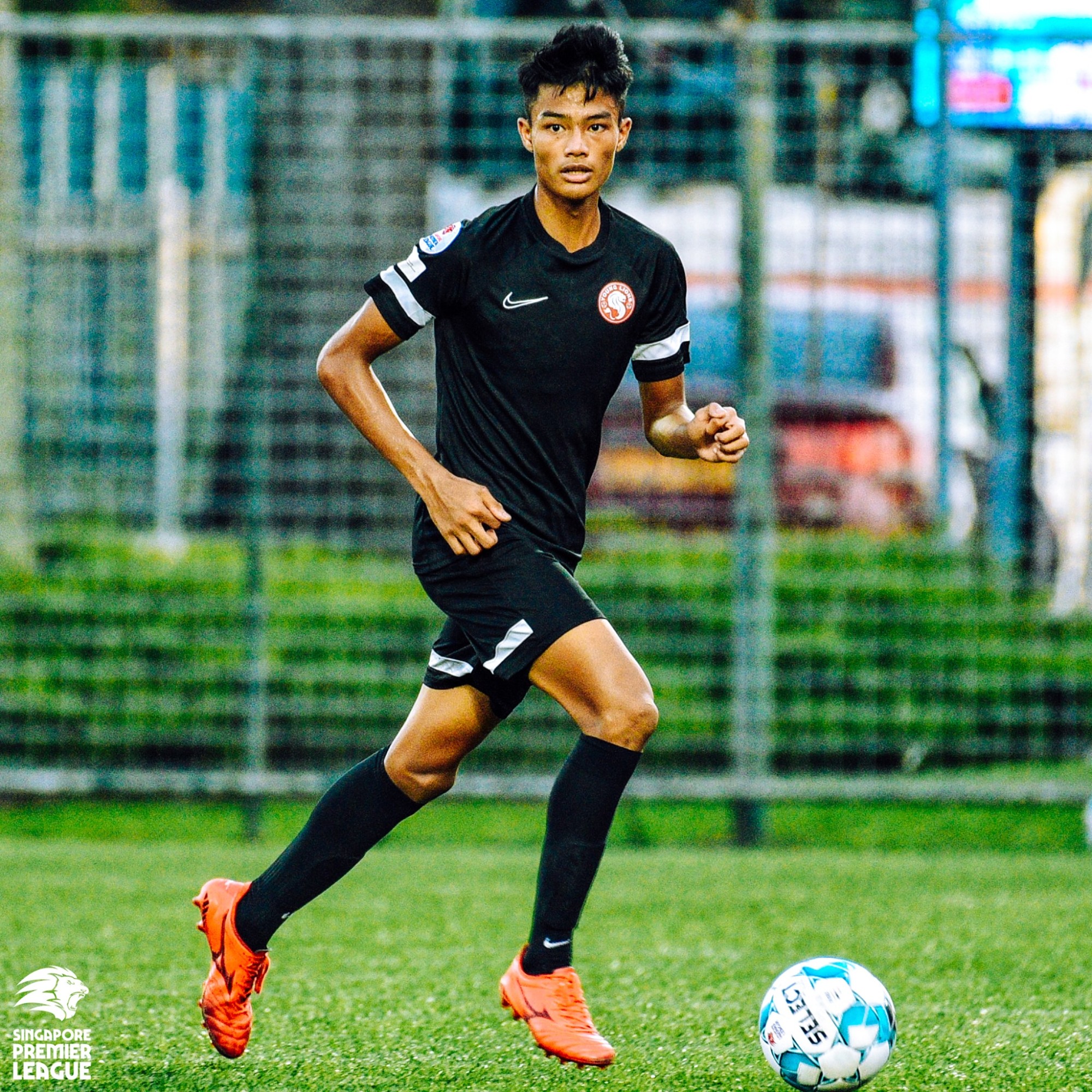 EW Barker Study Awardee: Raoul Suhaimi
Photo: AIA Singapore Premier League Facebook
Continue Reading →