Sports Bites
Golf, Sailing, Squash, Swimming, Triathlon

Golf: Selangor International Junior Golf Championship 2023, Dubai Dessert Classic Juniors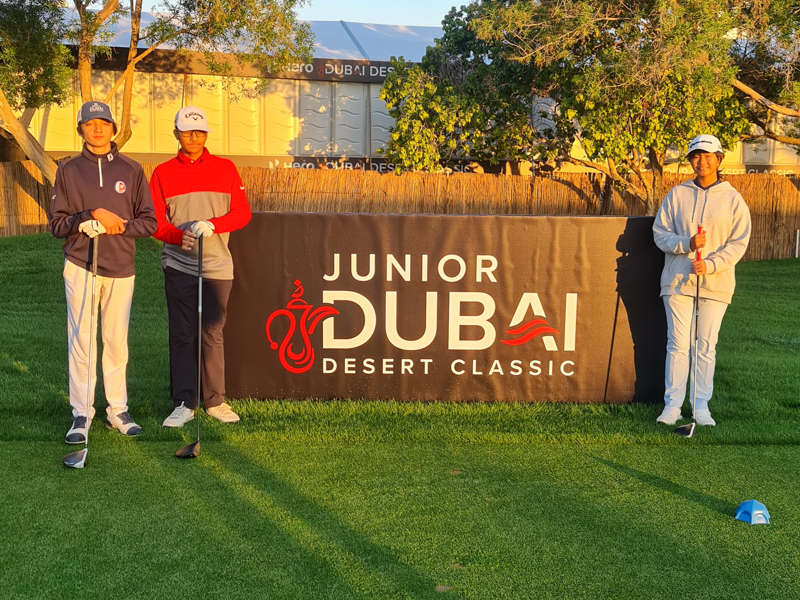 At the Selangor International Junior Golf Championship 2023 from 5 to 8 January 2023, Team Sports School was well-represented in the Girls' and Boys' team. The all-Sports School Girls' team consisting of Chen Xingtong, Jillian Kuk Jia Lin, Denise Ng Wan Xuan and Chloe Ng Ker Ee finished 4th with a total of 731 strokes, slightly behind Korea, Malaysia and Indonesia. First-year Diploma in Business student-athlete Irvyn Tan Sheng Kang also contributed to Boys' team's 5th place finish at the tournament.

Secondary 1 golfer Passion Hsu Le Ting (right) had a good start to the year as well. At the Dubai Desert Classic Juniors from 17 to 24 January, Passion did well in the tournament for golfers who are 18 years old and under. She scored 173 strokes and beat all but one boy from the UAE's national squad on a course that has a high degree of difficulty with fast putting and thick rough. Passion finished 8th out of 15 girls and 39th overall in the mixed tournament.


Sailing: Pattaya International Windsurfing Cup
Elkan Reshawn Oh (right), our only student-athlete in Windfoiling who joined us in the International Baccalaureate Diploma Programme in 2023, placed 3rd among the Under-19s at the 2023 Thailand Windsurfing Championships and Pattaya International Windsurfing Cup.


Squash: British Junior Open And Hythe Open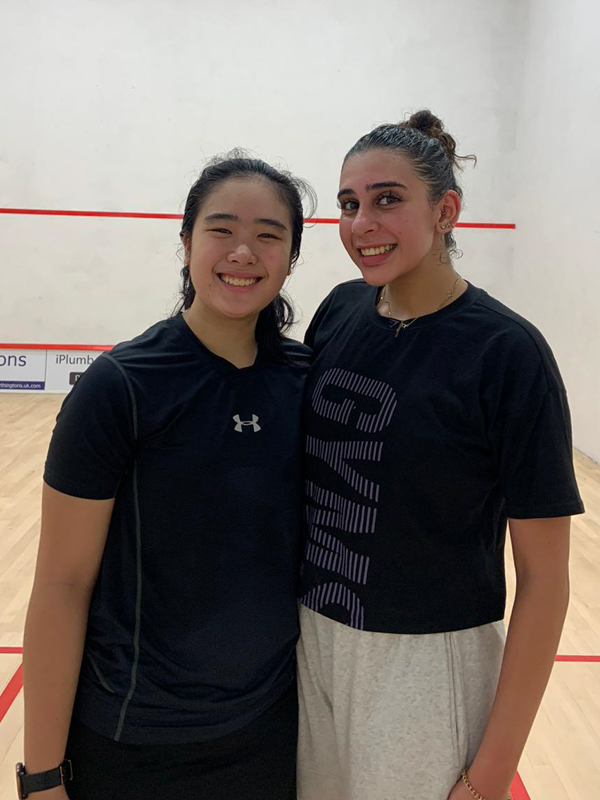 After ending 2022 at the Scottish Junior Open in 4th place, Au Yeong Wai Iynn (left) continued her Europe tour at the British Junior Open from 4 to 8 January 2023. The British Open is a high-level competition for youths. Wai Iynn had a tough first round, but managed to win all her games thereafter. She continued gaining valuable exposure at the Hythe Open in London from 14 to 15 January. She won the first round 3-2 against Fareda Rakaybi from Egypt, but lost in the quarter-finals.


Swimming: Southeast Asia Dual Meet Series

Photo Credit: Singapore Swimming Association's Facebook page
First-year Diploma in Business Studies swimmer Carol Rachmadi was part of the team that participated in the Southeast Asia dual Meet Series from 28 to 29 January 2023 in Jakarta, Indonesia. Carol took part in four events – 50m, 100m, 200m Backstroke and 400m Individual Medley. Carol achieved a breakthrough in the 400m Individual Medley event, where she hit a personal best of 5:13:43 in the finals.


Triathlon: TriFactor Lite

It was a 1-2 finish for close friends and triathletes Bryce Chong Sheng Cher and Luke Chua Li Rong at TriFactor Lite series held in Sentosa on 14 January 2023. The both of them were neck-and-neck as they stepped on the finish line at the end of a 500m swim and 2.5km run. Bryce earned the top spot with his timing of 14:57.282, while Luke completed the race closely behind in 14:57.881. Among the girls, IBDP Year 5 student-athlete Lim Wan Ting finished 3rd in 17:14.782. Her senior Janel Susatra touched the line just after her in 18:17.481.


Continue Reading →