First Medal In 2023 For Ming Ying
WTT Youth Contender Linz 2023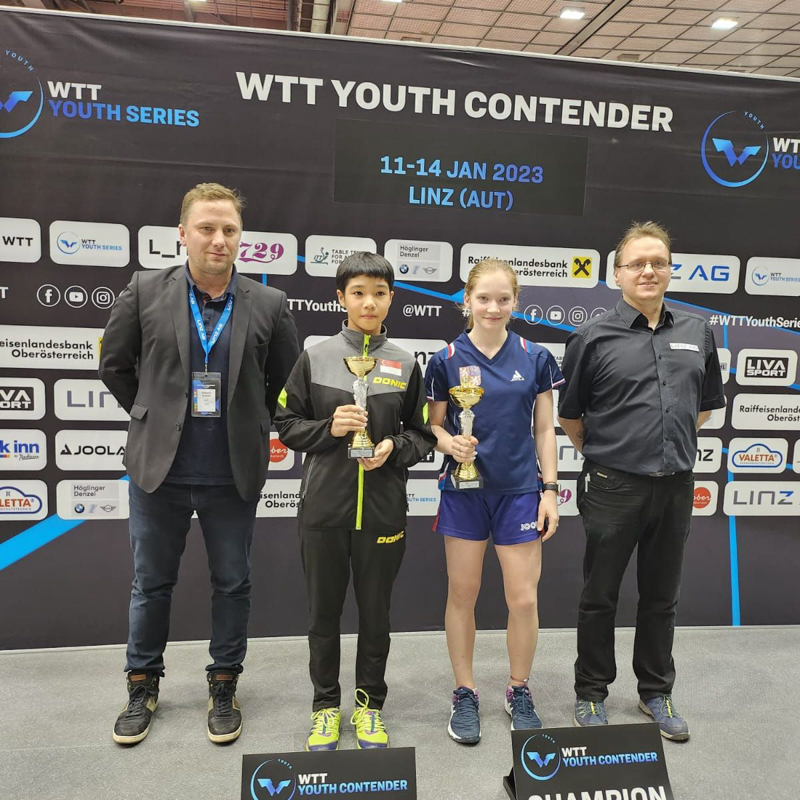 A few days after getting to know her new schoolmates and surroundings through the Sports School Orientation Camp, Secondary 1 paddler Loy Ming Ying packed her bags again and landed herself in Linz, Austria for the World Table Tennis Youth Contender 2023 held from 11 to 14 January 2023.
Ming Ying competed in the Under-13 Girls' Singles event and progressed steadily through the competition. She met Austria's Miriam Meier in the quarter-final and won in straight sets 11-9, 11-3 and 11-4. In the semi-final, she overpowered her opponent, Farida Omar from Egypt, winning 11-8, 11-6 and 11-4. Ming Ying then faced Czech Republic's Hanka Kodetova in the final, where she put up a valiant fight but lost the match 11-8, 11-7 and 11-8.
Ming Ying is one of many exciting talents to join the Singapore Sports School this year, and we will be looking forward to featuring more of her successes.
Continue Reading →