Sports Bites
Golf, Swimming and Weightlifting


Golf: Singapore Junior Development Tour (SJDT) Ranking Series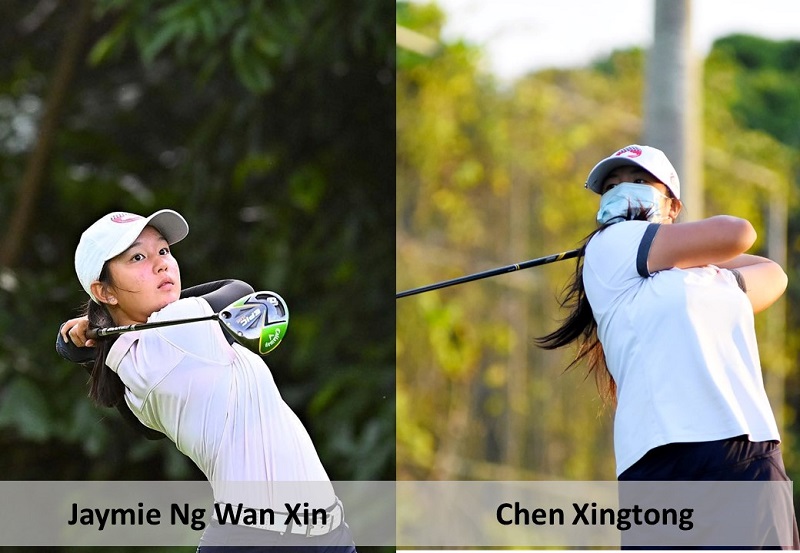 Jaymie Ng Wan Xin (IBDP Year 5) was crowned champion in the Singapore Junior Development Tour (SJDT) Ranking Series held from 14 to 15 February 2022. Though she was two strokes behind the second and third-placed winners after the first day, Jaymie recovered in the final round to card an even par 72 to win the competition outright by a stroke over second-placed Tatiana Ang. Chen Xingtong (Secondary 2) also joined the podium in third place with a combined 3-over 219.
Swimming: Singapore Swimming Association February Swim Series 2022

Ritchie Oh Rui Zhi (Diploma in Business Studies, Year 3) stood out from the crowd at the Singapore Swimming Association February Swim Series 2022. He broke the school record and clocked a personal best timing of 15:58.65s in the Men's 1500m Freestyle. 33 others who participated also put up an outstanding performance. In total, 38 personal best timings were attained over the three-day competition held from 18 to 20 February 2022.
Weightlifting: Singapore Weightlifting International

At the Singapore Weightlifting International held on 25 February 2022, David Mok Pingwei (incoming student-athlete in the Diploma in Business programme) got 4th place with a snatch of 80kg and clean and jerk of 90kg, totalling 170kg. In the process, he established a new National Record for the Men's 55kg category. He now ranks 6th overall for this category for Commonwealth Games qualification. There are three more competitions to be held across three countries to select the top eight who will qualify for the Commonwealth Games in Birmingham.
Continue Reading →