Sports Bites
Artistic Swimming, Cycling, Duathlon, Fencing, Shooting, Sport Climbing, Wrestling
Artistic Swimming: FINA World Artistic Swimming Championships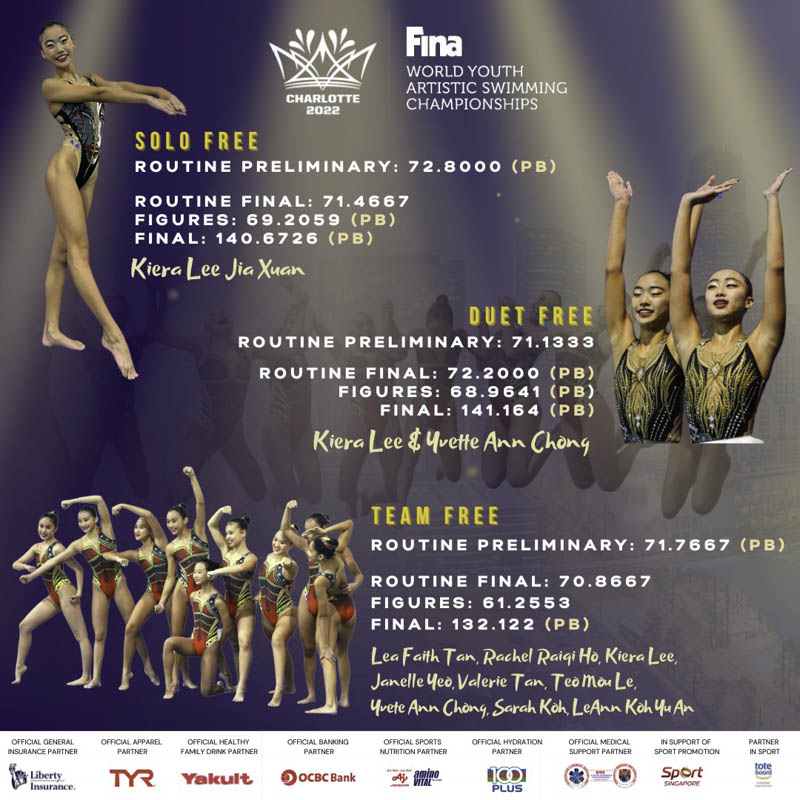 Image Credit: Singapore Swimming Association
Janelle Yeo Ru En (Secondary 3) was one of the nine athletes that competed at the FINA World Youth Artistic Swimming Championships 2022 in Charlotte, United States of America. The Team achieved a new personal best in the preliminary team free routine and combined final score. With a combined score of 132.122, the team finished 7th overall in the Championships.

Cycling: Asian BMX Championships and Malaysian BMX International Race
In races dominated by cyclists from Indonesia, Thailand, Korea, Mikha Zuhayr (Secondary 3) finished 9th out of 24 riders for the Asian BMX Championships. Later, he raced past the end line as the 14th cyclist out of a total of 25 riders at Malaysian BMX International Race.

Duathlon: Selangor Duathlon 2022

After running for 5km, cycling for 20km and completing the race with a 2.5km run, alumnus Nicholas Rachmadi touched the finished line in 2nd place in the sprint duathlon event. Not far behind silver medallist Nicholas was Sean Patrick (Diploma in Business Studies, Year 3), who was the 7th to complete the duathlon. The event was held from 27 to 28 August in Kuala Langat, along the Straits of Malacca shore.
Fencing: 2022 Singapore Cadet Nationals

Photo Credit: Fencing Singapore's Facebook Page
Fencers saw some action on 27 and 28 August as they competed in 2022 Singapore Cadet Nationals. Marcus Maximilian Tan continues his fine form this year by placing 1st in the Men's Sabre while compatriot Josiah Wei took 2nd place. In the Women's Epee, Moulin Roxane and Esther Tan did well to finish in 2nd and 3rd place respectively. Well done, fencers!
RESULTS
Men's Epee
3rd – Cevin Sun Qi
Men's Foil
3rd – Neo Tze Yang
Men's Sabre
1st – Marcus Maximilian Tan
2nd – Josiah Wei Kai Liang
Women's Epee
2nd – Moulin Roxane Nicole Maya
3rd – Esther Tan
Shooting: Singapore Cup 5

Teo Jia En (Diploma in Business Studies, Year 2) and Shirlene Hew Yun Ting (IBDP Year 6) fired to a bronze medal each for their respective categories in 10m Air Pistol at Singapore Cup 5, held on 13 August 2022.
Sport Climbing: 2022 IFSC World Youth Climbing Championship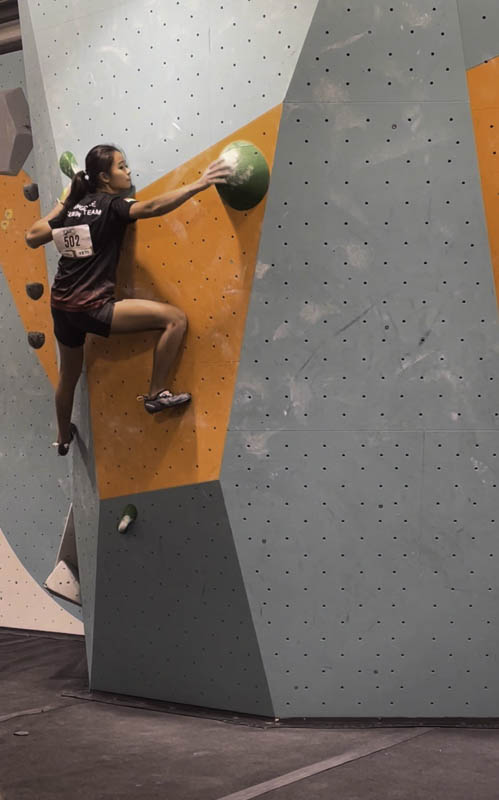 Natalie Goh Si Hui (Secondary 3) trained hard to represent Singapore in the 2022 IFSC World Youth Climbing Championships in Dallas, United States of America, from 20 August to 1 September 2022. She competed in the Youth B Age Group where she improved her overall ranking by finishing 18th out of 47 climbers. Her excellent results placed her 5th in Asia, behind climbers from Japan and Korea. In the Lead event, she finished in 38th position.
Wrestling: Singapore Wrestling Beach Fiesta

Secondary 2 wrestler Heba Lutfina Jbour has proven herself yet again on home soils! She won gold and bronze in the U50kg and U55kg Mixed Category (14 to 17 years old). She showed fierce determination as she took on her opponents at the Singapore Wrestling Beach Fiesta at Siloso Beach, Sentosa, on 28 August 2022. Heba was the only female standing on the podium in both events. Mid-streamer Aryan Azman, who just joined the Diploma in Business course, also made podium. He won silver in Men's 86kg Senior Beach Wrestling and bronze in Men's 90kg Senior Beach Sambo.
Continue Reading →