Sports Bites
Squash, Sport Climbing, Shooting, Wrestling
Squash: Hydroblast Kalgoorlie Golden Open 2022
Written By: Ng Kok Wei, Senior General Manager, Individual Programme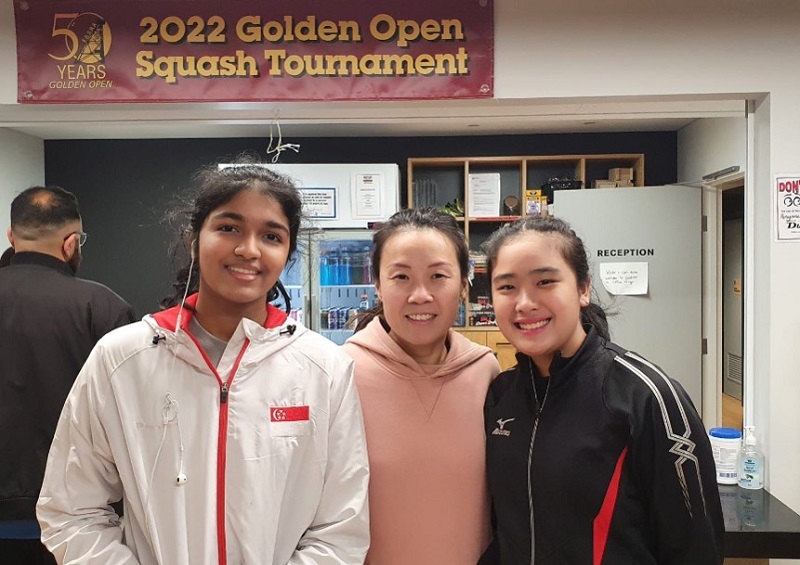 Secondary 3 squash player Au Yeong Wai Iynn enjoyed her first outing at the HydroBlast Kalgoorlie 50th Anniversary Golden Open 2022 that is part of the PSA circuit. Drawn unkindly in the opening round against former Singapore No. 1 and currently Australian-based Joannah Yue, Wai Iynn found herself eliminated from the main draw, edged 11-9, 12-10, 11-7. Continuing her competition in the pool for players eliminated in the first round, Wai Iynn found firm footing with two consecutive victories. The first was against an Australian player Clare Slyth whom she beat 12-10, 11-5, 11-6 before edging out team mate Swetha Sivakumar in a five-setter semi-final, 11-9, 6-11, 11-6, 10-12, 11-7. Wai Iynn eventually finished runner-up after conceding the final to higher-ranked Amanda Hopps 11-9, 10-12, 7-11, 8-11.
Sport Climbing: Inter-School Bouldering Championships

Secondary 3 student-athlete Natalie Goh Sihui climbed her way to the top of the charts at the Inter-School Bouldering Championships 2022 on 21 and 22 June 2022. She came in 1st among a field of 41 'B' Division girls to qualify for the finals. In the finals, each climber is given three challenges to complete within four minutes. Natalie epitomised resilience when she overcame two failed attempts to overcome the given boulder challenges with a score of 3 Tops and 3 Zones from five attempts to win the 'B' Division Girls title. Secondary 4 track and field student-athlete Lucas Fun Le Cong finished with an impressive 5th place among the 'B' Division Boys. The decathlete cleared a creditable 1 Top and 1 Zone in the finals. Natalie also single-handedly clinched 3rd place for Sports School in the 'B' Division Girls' team event.
Shooting: Singapore Cup 3
On 11 June 2022, second-year Diploma in Business student-athlete Tang Hong An was all fired up to win and managed to come in 2nd place in the 10m Men's Air Rifle event at Singapore Cup 3. Singapore Cup is a series of competitions throughout the year. The results from the competitions can be used to qualify for places in international competitions or national teams.
Wrestling: Thailand National Wrestling Championships

Heba Lutfina may just be a 14-year-old in Secondary 2, but she showed up strong and tough at the Thailand National Wrestling Championships. She is the only double medallist from the Team Singapore contingent that headed to the wrestling championships from 14 to 19 June 2022. Heba had an excellent start to the championships in the U15 46kg category when she defeated her Thai opponent with a pin. Following that, she won three more matches by fall and won the final match by technical superiority to clinch a gold medal. In Under-15 50kg beach wrestling, Heba put up a spirited performance in the title clash but settled for a silver medal against an experienced opponent.
Continue Reading →