IN PICTURES: Post-Exam Activities
Post-Exam Activities
Post-examination fun was just what our student-athletes needed after a busy year and intense month leading up to the examinations! A range of activities were carefully put together to engage them meaningfully. From arts and cultural programmes, to a multi-sport experience, educational talks, and learning journeys, student-athletes enjoyed the interesting activities and bonding time with their peers.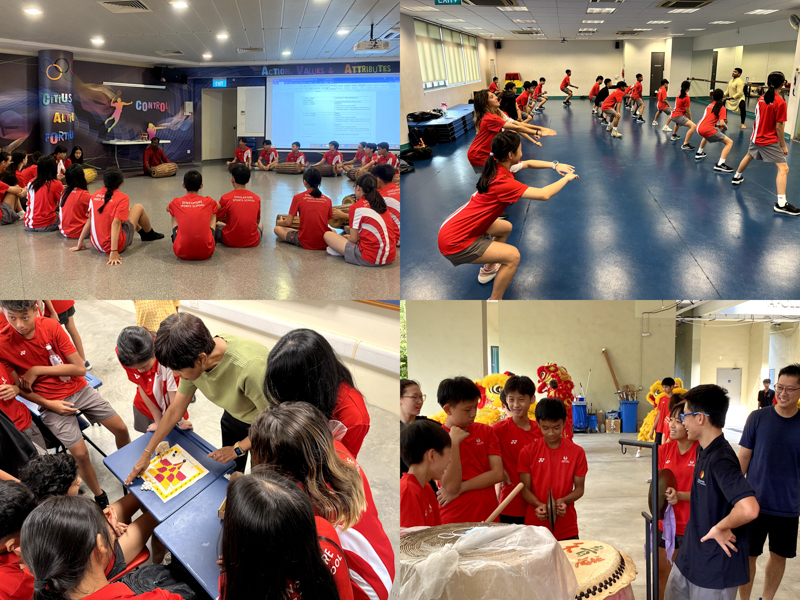 Our Secondary 1 student-athletes immersed in cultural activities such as learning Indian dance and musical instruments, Malay angklung, and lion and dragon dance. They also learnt the basics of wushu and had an inter-class competition.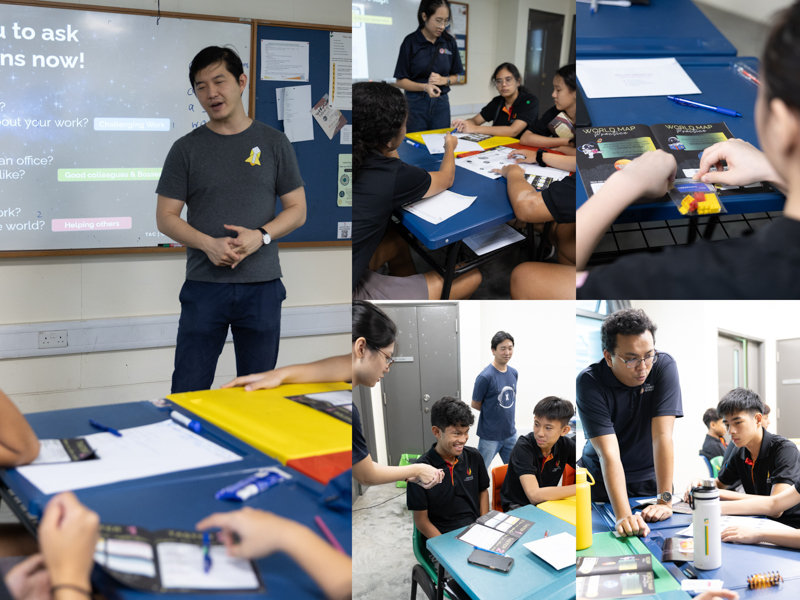 Secondary 2 and Secondary 3 student-athletes had a thought-provoking education and career guidance programme that gave them insights into career planning and finding their interest and passion.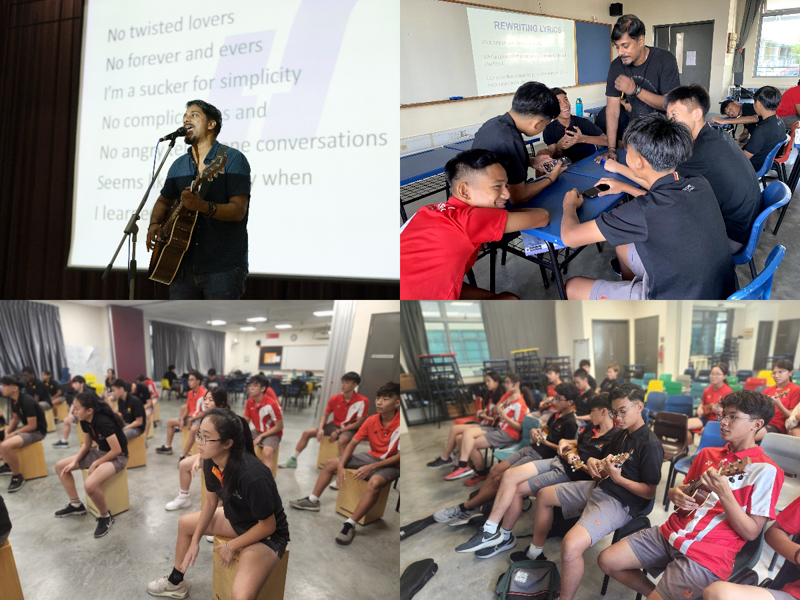 Student-athletes in Secondary 2 unleashed their creativity and artistic talents as they learnt songwriting from the renowned local musicians Jack and Rai and had a go at playing the cajon and ukulele.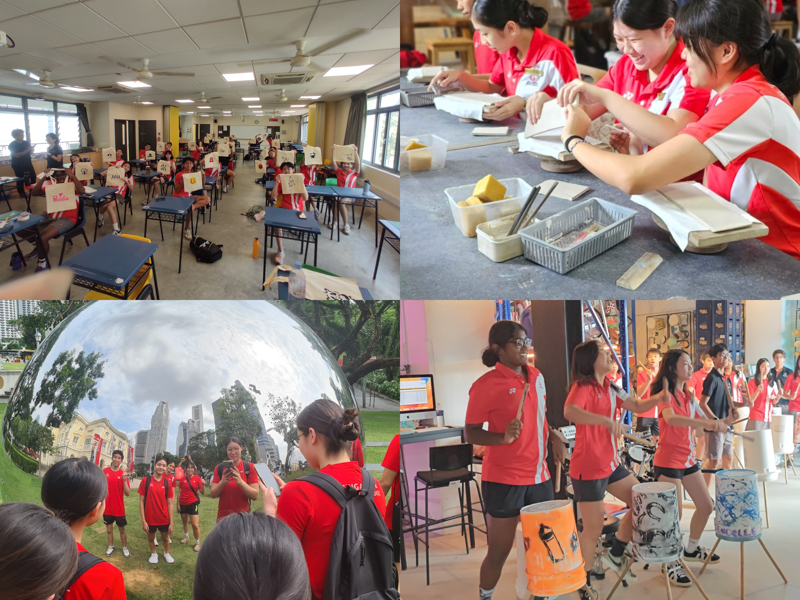 An amazing race, green drumming, pottery-making and tote bag screen printing are some of the fun activities the Secondary 3s participated in after their year-end examinations.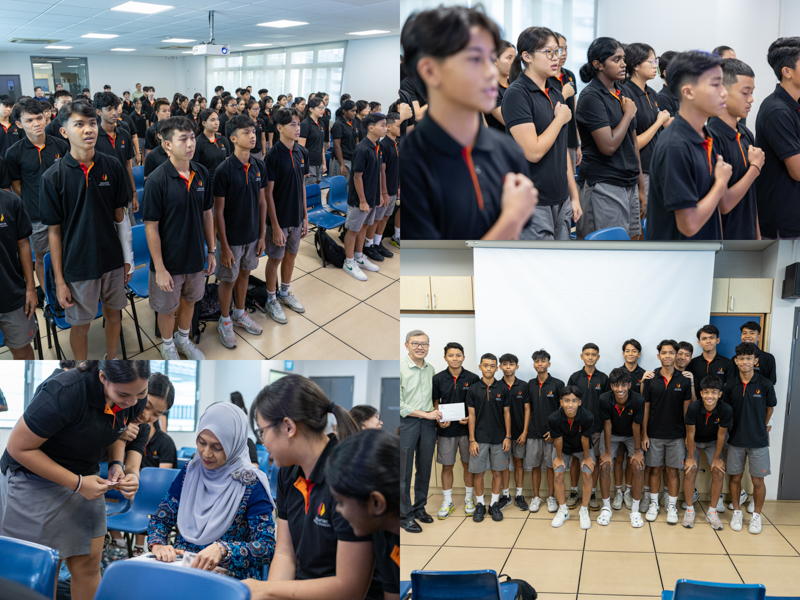 A big moment for our Secondary 3s as they received their NRICs!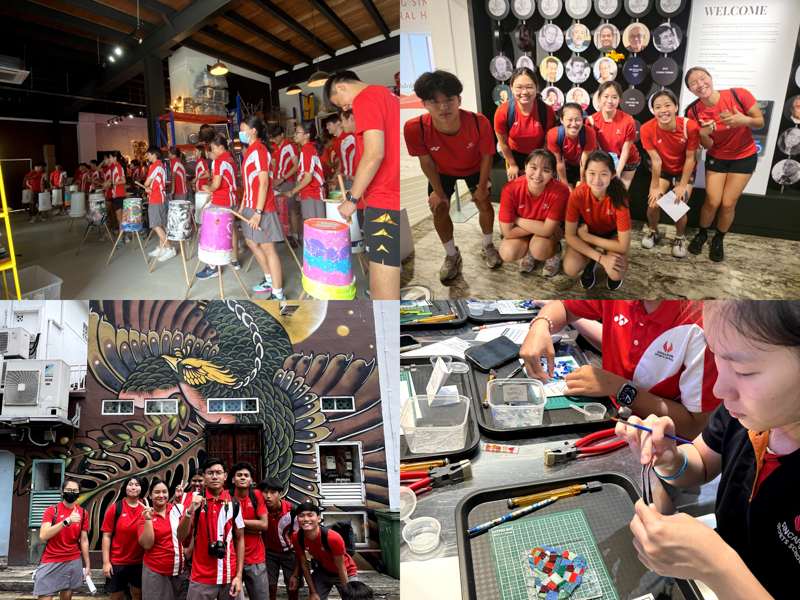 Secondary 4s and 5s ventured for an arts-themed tour, an amazing race, learnt to do fused art glass, and tried their hand at green drumming. They also attended a cardiopulmonary resuscitation (CPR) workshop.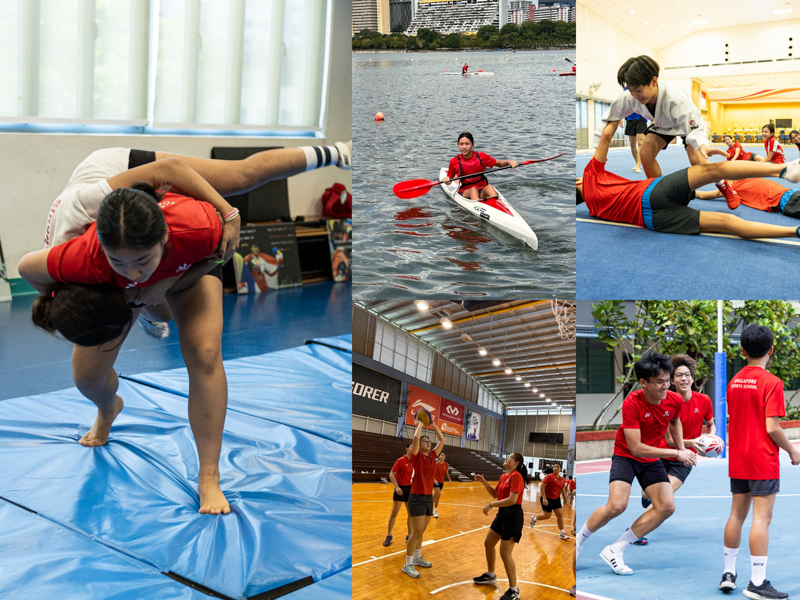 All student-athletes had two days of Multi-Sport Experience, where they could try other sports such as Basketball, Cycling, Canoeing, Rugby, Sambo and Wrestling.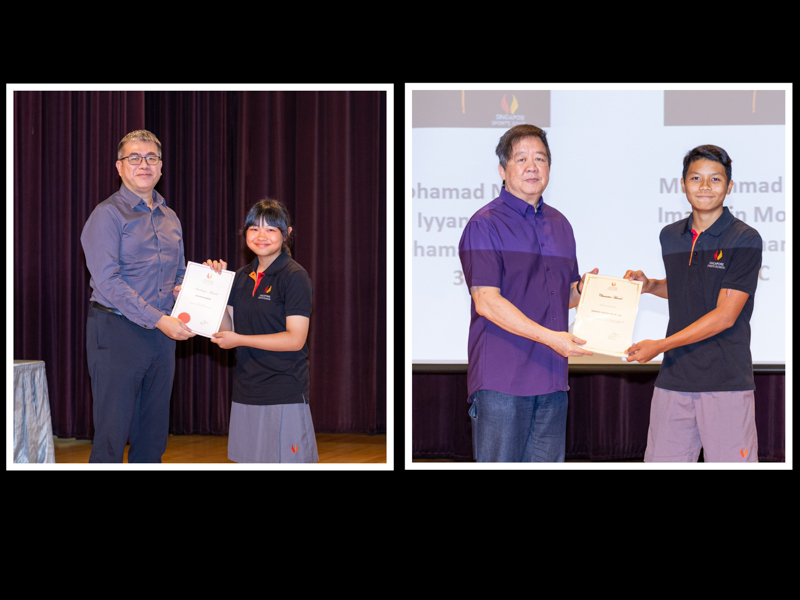 The academic year concluded with a celebratory awards ceremony where exemplary student-athletes were recognised for their excellence in 2023. Student-athletes who have done well academically to be the top in level and top in subjects were recognised. Also, the 10 student-athletes who received the Singapore School Sports Best Sportsboy and Sportsgirl awards and ROAR Award recipients for the month of October 2023 were honoured.
Secondary 1 student leaders were officially inducted at the final assembly session of the year!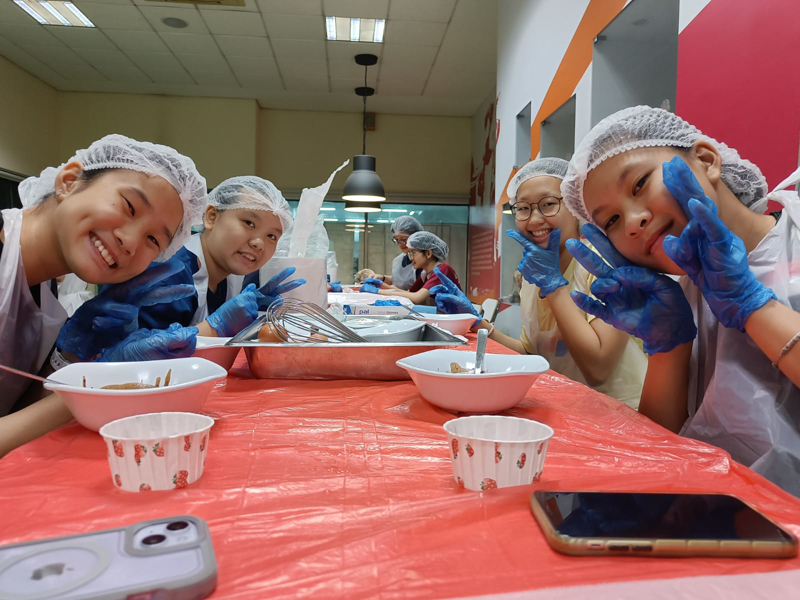 Post-exam activities continued at Boarding with field games, a basketball tournament, a workshop on Milo lava cake with corn ice cream-making by Compass Group, and the highly-anticipated showcase of talents at IGNITE SCORE23!