Partners Run Alongside Student-Athletes To Achieve Success
Sponsorship Support
Our student-athletes have been receiving significant support in their sporting development and aspirations – with various companies contributing to their sporting journey alongside excellent Sports School infrastructure and sports eco-system. We are grateful to our partners and sponsors who have been running alongside our student-athletes.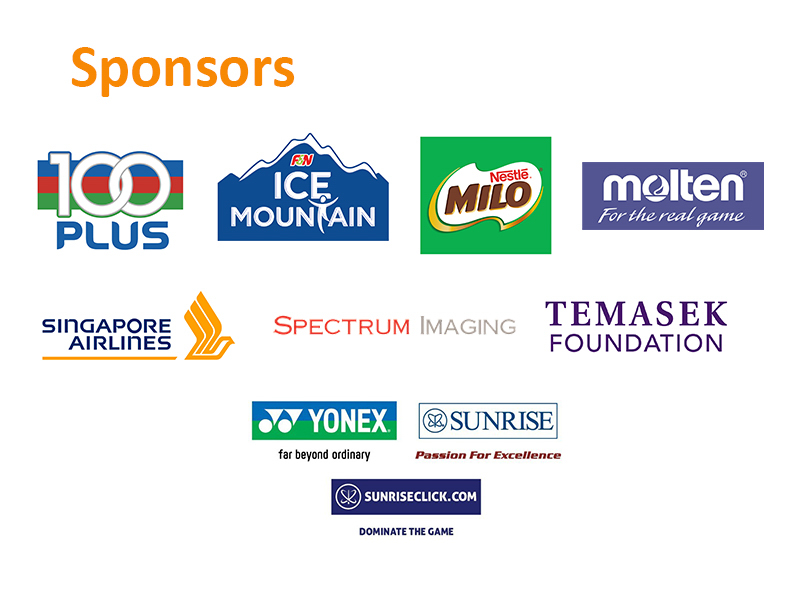 Sport companies have played a crucial role in supporting Academy operations by supplying essential products. Sunrise & Co (Pte) Ltd sponsors Yonex apparel and equipment, has been a steadfast partner for Sports School and has generously sponsored apparel such as PE T-shirts and tracksuits for the whole school and apparel and equipment for the Badminton Academy. Pacific Sports Ptd Ltd serves as the equipment sponsor for the Netball Academy. Spectrum Imaging, on the other hand, acts as the official timekeeper for the Swimming Academy and takes charge of scoreboard maintenance. These collaborations have greatly benefited our student-athletes and contributed to the overall success of the Academies.
Beyond equipment and infrastructure, corporate sponsorships have extended to beverage support, with Nestlé Singapore (MILO) and F&N Interflavine Pte Ltd (100PLUS, Ice Mountain) providing essential nutrition and hydration for all student-athletes. This support not only enhances their physical well-being but also aids in meeting the demands of their rigorous training routines.
Singapore Airlines has also shown its support to our student-athletes by providing complimentary flights for selected overseas trips.
Temasek Foundation has also been a strong supporter and sponsor of Sports School by providing the Temasek Foundation for Sports scholarships and Temasek Foundation for Sports study awards. This year, 23 student-athletes received the scholarships, while another 114 were given study awards from Temasek Foundation.
The continuous backing from corporate sponsors has alleviated financial burdens for some student-athletes, while other sponsorships have directly addressed their training needs and overall welfare. Awards, products, and in-kind contributions serve not only as financial assistance but also as gestures of encouragement and recognition for the dedication and hard work exhibited by the student-athletes.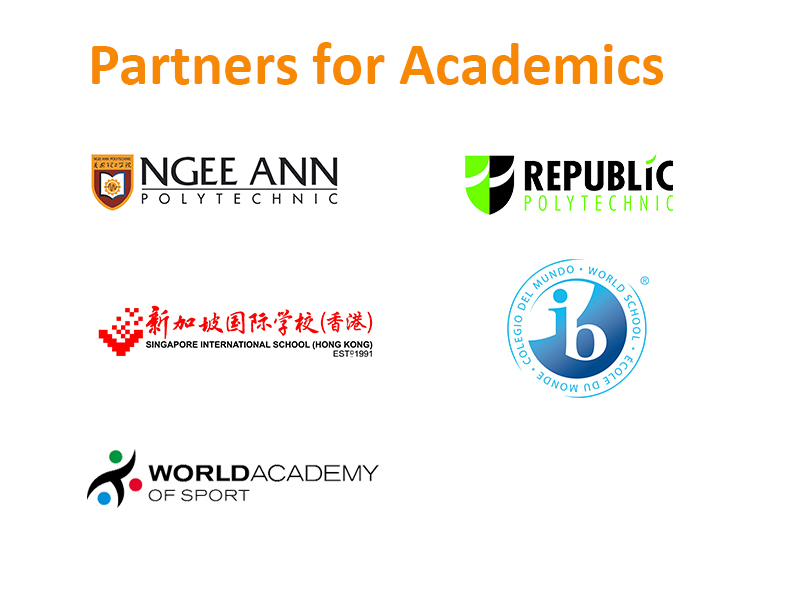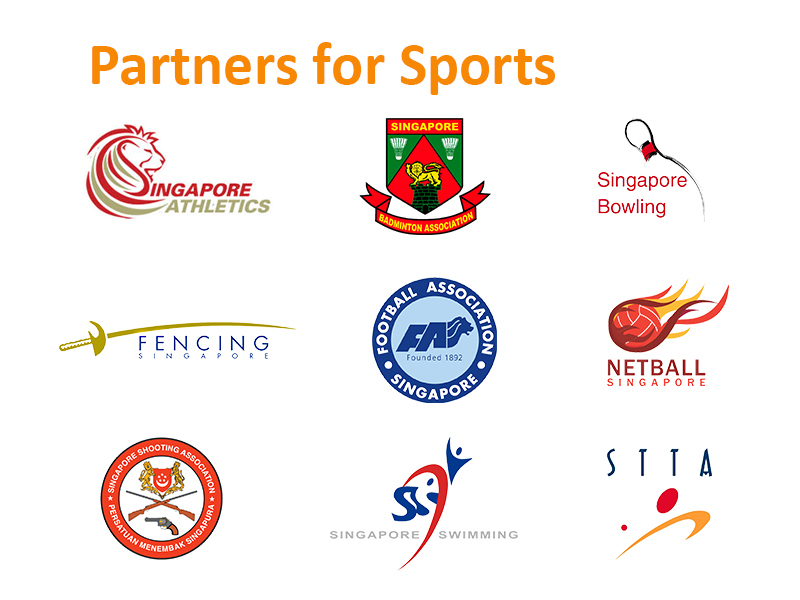 In addition to corporate partnerships, Sports School has collaborated with academic and sports organisations to create more opportunities for its students. Joint through-train Diploma programmes with Ngee Ann Polytechnic and Republic Polytechnic, as well as the collaboration with the International Baccalaureate Organisation for the International Baccalaureate Diploma Programme, showcase the school's commitment to providing a holistic education specially tailored to student-athletes. The World Academy of Sport stands out as a key partner, working closely with Sports School to ensure that it remains an athlete-friendly educational institution by offering accreditation and collaborative opportunities.
We thank all our partners for their collaboration and look forward to continuing these partnerships in the years to come.