Apply For 2023/2024 Admission
ADMISSION PROCESS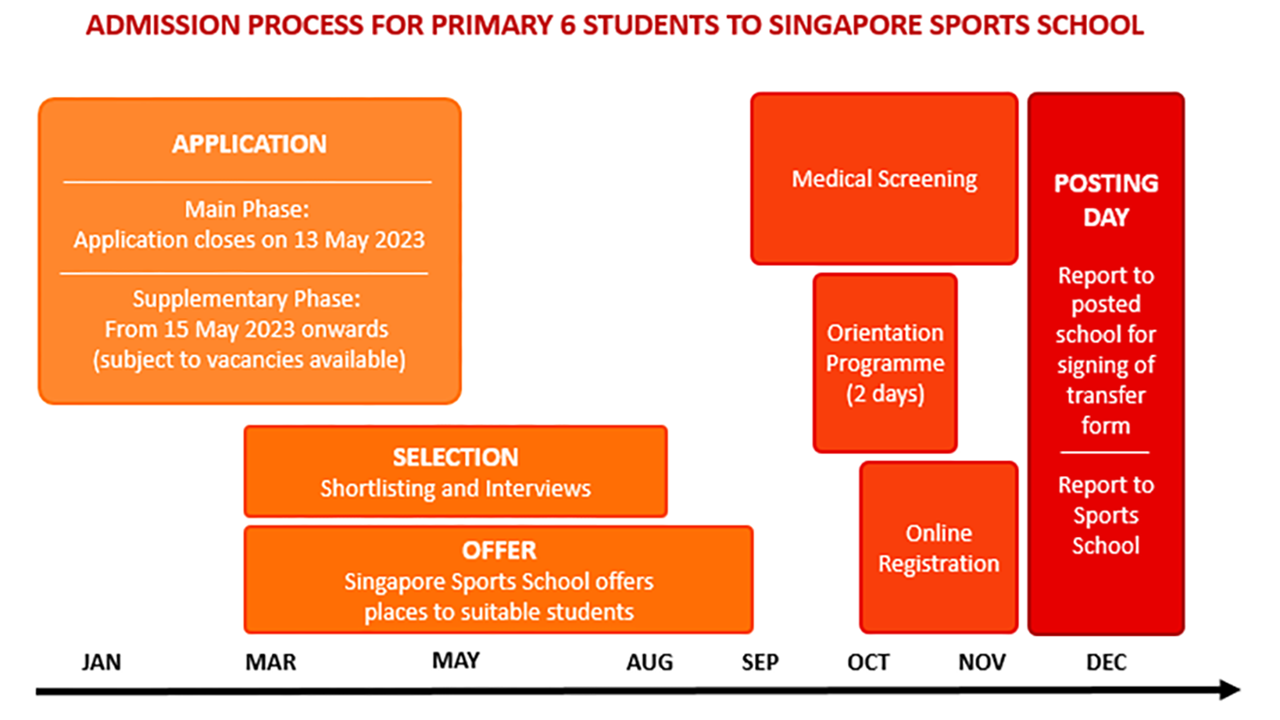 More information on admission is available
here
.
Interested applicants in Primary 6, or currently studying in secondary schools, are welcome to apply for admission
Students will be shortlisted and assessed based on track record, experience, potential to excel in the sport, interest and passion for the sport, and motivation to join Sports School.
For Primary 6 Applicants
Applications are open from February to 13 May 2023.
Those who miss this main phase for application can apply during the supplementary phase from 15 May 2023 onwards. Candidates will be shortlisted based on the vacancies available.

Apply here: https://go.gov.sg/ssp-application-enrol
For Mid-Stream Applicants to Secondary Programme

Application is open all year round.

Apply here: https://go.gov.sg/ssp-midstream-enrol
For Applicants to Post-Secondary Programmes (IBDP/Polytechnic Diploma)
Applications should preferably be submitted before the start of DSA-JC or EAE.

Apply here: https://go.gov.sg/ssp-midstream-enrol